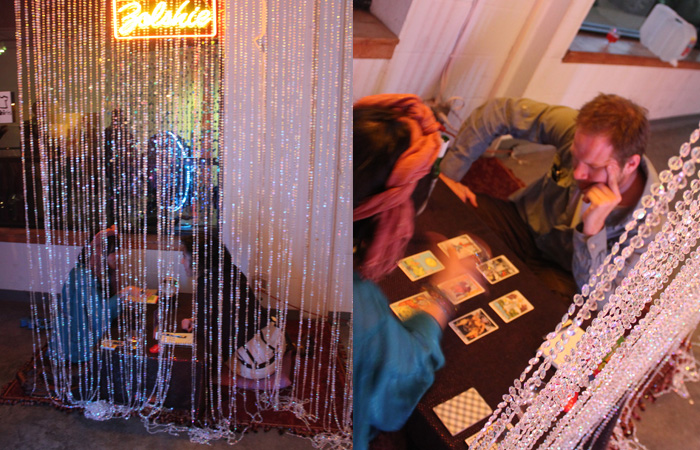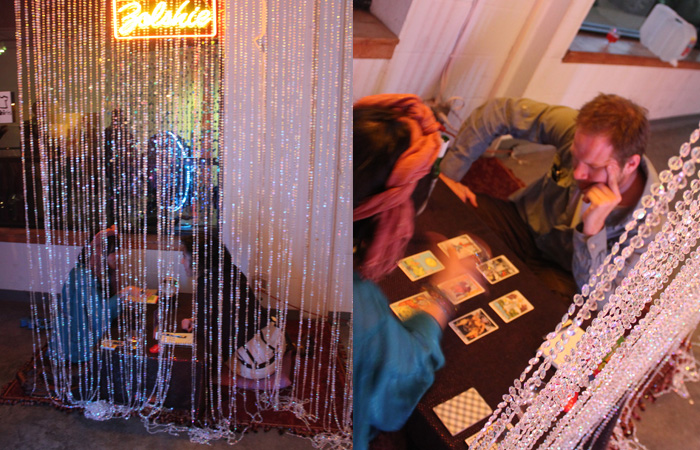 Zolshie, the insecure psychic in training, 2012-present
Performances in various locations throughout Los Angeles
Dimensions variable for the installation

Many people seek the counsel of psychics for future guidance, interpretation of "signs," and/or validation of current circumstances. Some may see it as an insecurity to seek such counsel or simply as a curiosity. "Zolshie" (like the Zoltar psychic arcade machines), the insecure psychic in training, gives tarot card readings to anyone who would like one, and by doing so, gets more practice as she seeks increased proficiency in her craft. Referring to her notes from time to time, the insecure will be leading the insecure on a journey that confuses spirituality, logic, psychology, commerce, and entertainment.